Friday, June 29, 2007
Hiding the body?
Why did man decide to invent clothes? Did ancient man have a sense of shame about the human body so that certain parts were supposed to be hidden behind clothes? Probably not. Man had evolved in nature full of animals, birds, roaming around without any clothes, except for those given by the nature - the body hair of different animals that covered the body, changed colours according to the seasons.
Probably early humans evloving in the hot tropical climate of Africa, did not even need lot of body hair and thus clothes were probably invented much later, when Homo Sapiens moved towards colder climates in the north?
Another reason could be that the genitals are delicate parts of the body and evolution of human beings from being four-legged creatures like other animals to the upright walking two legged creatures, further exposed to these delicate body parts to possible injury. Thus human beings had to look for something to cover and protect these parts.
Whatever the reason, today clothes are considered necessary for human life, and when ever new tribal groups are discovered, they are taught about the need to cover themselves. Apart from the stray nudists who may rebel against this imposition of the society, we all tend to accept to cover ourselves to varying degrees. Most cultures allow men to wear lesser clothes than women.
Artists have always tried to critically look at the social costumes and question them through their art. One such artist who questions the need for wearing clothes is Joanne Gair. Gair has become famous for her body painting, where she paints the clothes over nude bodies, giving the illusion that the person is wearing clothes. Here is sample of the art by Joanne Gair.
About 10 or 15 years ago, an Indian actress, Pooja Bhatt, had also posed for a magazine cover wearing just body art and that had raised a scandal. I personally admire such persons who dare to provoke the society into questioning the seemingly unbreakable and rigid social costumes.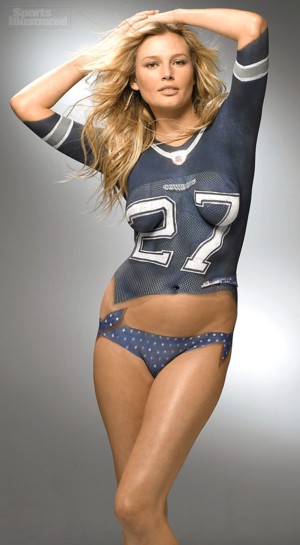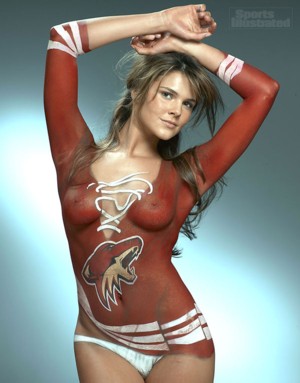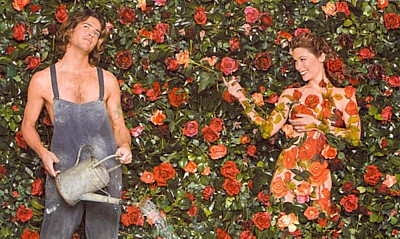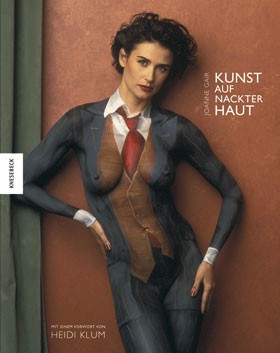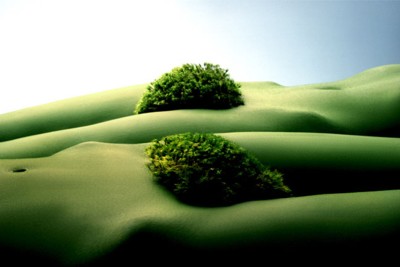 Sunday, June 10, 2007
Summer colours
The summer is here. At least according to the calendar. Everyone was saying that this year the summer would be the worst in the last hundred years. And then they were saying the level of water in the rivers had never been so low and soon we shall have the rationing of water. And then, in the beginning of May it started to rain and since then it has continued to rain. Obviusly, they are now talking of water crossing danger levels and risk of floods.
We haven't yet brought up the fans from the basement. Occasionally, early in the morning there is chill in the air so you need a jacket. And in the night, you still need a light blanket.
Rain or sunshine, hot or cold, it is summertime in Bologna. And I have been so busy, running here and there, hardly pausing to take a breath. Meetings in Geneva, international meetings to be organised in 3 different cities in Italy, a Bollywood film festival complete with Italian subtitles and my sister and her family for her holidays. So there were days of absolute bliss, travelling around, gossiping and talking till my voice was hoarse and then attacks of panic in the middle of the night, when I remembered something urgent that I had forgotten to do.
And lots of photo opportunities and loads and loads of wonderful pictures. And yet, no time to write down my blogs! What proverb can describe this condition? In the sea and feeling thirsty? It does not sound so good, but it will do.
Any way, finally it is all over. Almost. Next week I am off to Africa but in the mean time, I can talk about the summer festival of Bologna.
On Friday, it was the day of Dante. People were reading aloud passages from his Divine Commedy in the city square. It is written in archaic Italian and the language is flowery so I can hardly understand it. Yet, it was wonderful to walk around in Piazza Maggiore, stop to listen to words jumping like pebbles on the surface of a lake, without trying to understand them, just letting them enter inside myself. It was so beautiful that it almost made me cry.
And then Saturday, 9th June was the Par Tot parade day. Partot in local dialect means "for all". Volunteers, mostly students, coming from as far away as Belgium, Portugal and Brazil, were out in the Villa Angeletti park getting ready for the dances, acrobatics, music etc. The air was thick with hash smoke and going around, breathing the fumes, I felt giddy. Some students dressed like ancient Hindu
rishi-muni
or perhaps they were supposed to be ancient Greeks, were offering their own concotions of a wine mixture to all.
It was a riot of colours. Colours on the faces, in the hair, in the dresses. I especially loved a group of seminude girls and boys covered with purple, their hair dipped in liquid white. It was simply wonderful, to be there, to sway with the music of the drums and to smile around like idiots at the strangers.
I know Delhi has 46 degree C and it may not be such a good thing to say that we are waiting for real summer to arrive, still I am tired of the rains and the chill. I am sure delhiwallas would welcome a bit of it.
So here are the colours of Partot for you, with the wish that this rain can go to Delhi and a bit of summer warmth can come here.
Subscribe to Posts [Atom]