Friday, November 07, 2008
Mexican Epitaphs
My friend Mario works in a hospital in Naples and his passion is to send around funny messages. In his network he has become famous, so now whenever someone comes accross something special on the net then s/he passes it to Mario, who sends it to his ever increasing mailing list. And when Mario is on night duty, you can be sure to get lot of his funny messages.
The funny mexican epitaphs came from him. I am not sure if these epitaphs actually exist some where or if some one has made them on photoshop.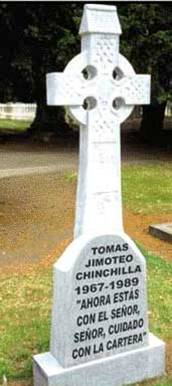 The first one says: "Tomas Jimoteo Chinchilla, 1967 - 1989, Now with you Lord, be careful of your wallet, Lord". Actually poor Tomas died just at 22, was he a thief ?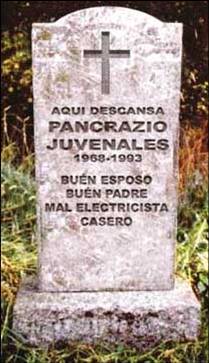 The second one says, "Here rests Pancrazio Juvenales, 1968-1993, good husband, good father and bad household electrician". Even Pancrazio died young at 25, may be had an electric shock while checking the fuse ?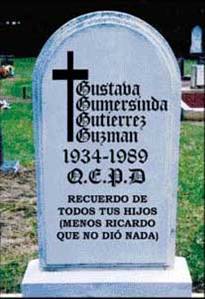 The third one says, "Gustava Gumersinda Gutierrez Guzman, 1934- 1989, Remembered by your children (except by Ricardo who didn't contribute)". At least he didn't die so young (died at 55) though his name with all those G's looks a bit suspicious.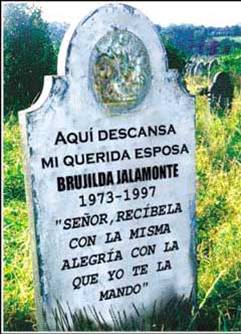 Finally the last one. It says, "Here rests my beloved wife Brujilda Jalamonte, 1973-1997, God take her with the same joy that I am sending her to you". Poor Brujilda was just 24 and her husband was already so tired of her that he sent her off cheerfully to meet God?
Subscribe to Posts [Atom]