Madhu

Kamath Indian Writers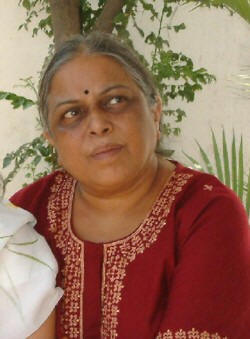 Madhu (Sinha) Kamath was a prolific writer, writing mainly short stories in English.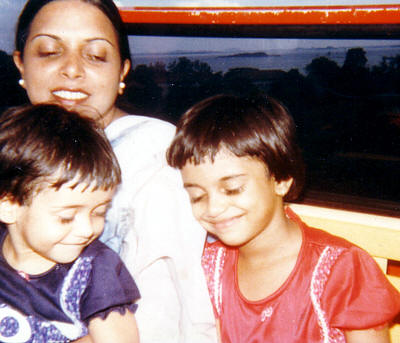 Madhu was born in Delhi on 4 September, 1947 and lived there till 1993 when she moved to Hyderabad with her family. Madhu died in 2017.
About herself, she had once said, "I still treasure fond memories of studying in D.P.S. Mathura Road when it was in tents and later in Lady Irwin School. Did M.A. in English from Delhi University. Got married in 1973. Taught in Salwan Public School from Dec.'71 to April '75 till my elder daughter Sharayu was born. Started writing soon after my younger daughter Meghna was born. Between 1979 & 1981 about 25 of my short stories were published in various magazines. Stopped writing then to do my B.Ed & got a job soon after, in the school my children went to (Holy Child School, New Delhi). For various reasons, did not take up a job here (when we shifted to Hyderabad) & went back to writing. Somehow, rejection slips rarely found their way into my letter box & I was quite prolific till suddenly I found I just could not express myself anymore. Writing meant a lot to me since it kept me mentally active."
Below, you will find two of her short stories. In addition, you will also find one of her last writings, when she had written a memoir about the dogs and cats adopted by her families. As a child, I was in love with her voice and she used to love singing.
A Memoir by Madhu Kamath
Our family - the four legged kind
Two Short Stories by Madhu Kamath
(1) Jyoti
(2) A Heady Mix of an Alien Kind
***