Mindscapes Of ...Love And

Longing a documentary film by Arun Chadha (2011)

Mindscapes of ...Love and Longing (2011) is the documentary film of Arun Chadha produced by PSBT India on the theme of disability and sexuality.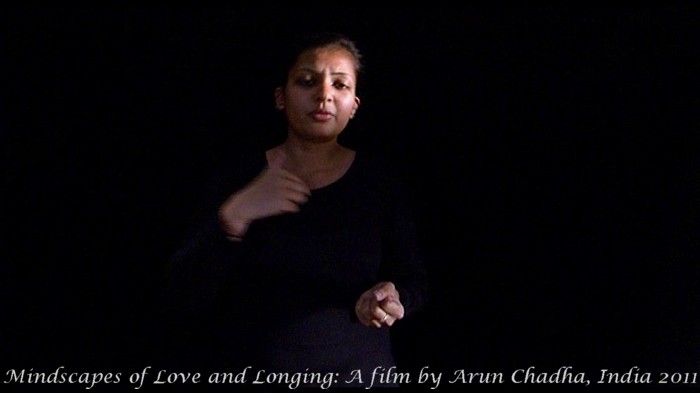 National Award 2012 for Mindscapes
Arun's film "Mindscapes of love and longing" (2011) produced by PSBT has won the India's National Award 2012 for best film on social issues from Government of India. He shares this award with Ashvin Kumar's film "Inshallah". Congratulations to Arun Chadha for the National Award.
In the image below: On 3 May 2012, Arun Chadha received the national award for "Mindscapes of Love and Longing" from Vice-President of India, Mr. M. Hamid Ansari. (Thanks for the image to Prakash from AFP).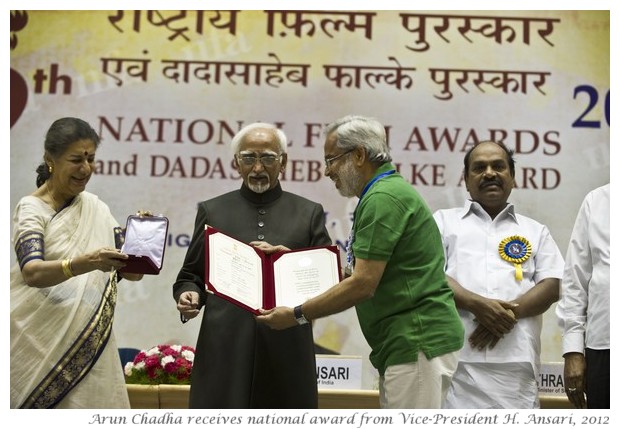 Synopsis
The sexuality of people with disabilities is often marred with misconceptions, prejudices and myths.
The film delves into the lives of a few people with disabilities as they explore their sexual identities, within themselves and through relationships. The narrative follows their journeys as they negotiate widely-held biological, medical, social and cultural beliefs and try to claim their sexual rights as individuals with varying physical disabilities. The film attempts to deconstruct the disability and sexuality debate through personal voices and choices they have made as they come to terms with their physical and sexual selves.
Arun Chadha on "Mindscapes of Love and Longing"
Delhi, 21 December 2011
On what made him make this film?
There are so many problems that persons with disabilities face. Many of those issues have generally been explored and talked about such as the issues related to human rights. However, there is an issue of identity. It is very personal, and their identity as a man or a woman is denied. People don't know about this issue and any way, persons with disabilities do not have many options to discuss it. In the film, during the part about the young couple, it comes out clearly.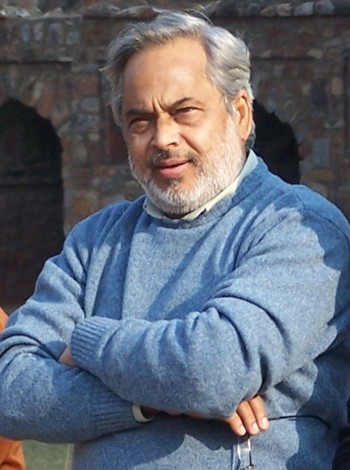 On his own ideas about sexuality and how those ideas have changed during the making of the film
Our own ideas of sexuality are a sensitive area. We all wonder if we are normal, we doubt deep within us about how "normal" we are. The film made me understand that sexuality is not just about physical part of the sex. I have now a much wider view of sexuality - romance, love, feelings for the other person, living together, touching each other, wanting to talk to each other, that is all part of our sexuality.
As teen as you become aware of your sexual impulses, you crave to talk about it with others, but it is not easy. While making the film, I could identify myself with some of the things that persons with disabilities express. Thus, making the film was also an internal journey to explore and understand my own feelings about sexuality.
About the experience of interacting with persons with disabilities while making the film
I was making a film on their lives. The difficult part was asking questions, some times really sensitive questions. It was very difficult.
Thus, I met them several times and I lived together with them, so that we could know each other as persons. Like Trisha, the young girl with down syndrome in the film, I was with her and her family for so much time that she thought of me as an "uncle".
I spent time with the persons of my film till we were comfortable together. They knew that I was making a film on sexuality. I found that there was a desire to express themselves. While making the film, I never said directly that I want to ask questions on sexuality. It was more of a conversation, persons talking and there were no formal questions-answers.
About sensitive issues emerging during the making of the film
Whenever I felt that we were touching issues that were sensitive and difficult for them, I switched off the camera and stopped filming. The film had to be about what they were comfortable in telling me in front of the camera.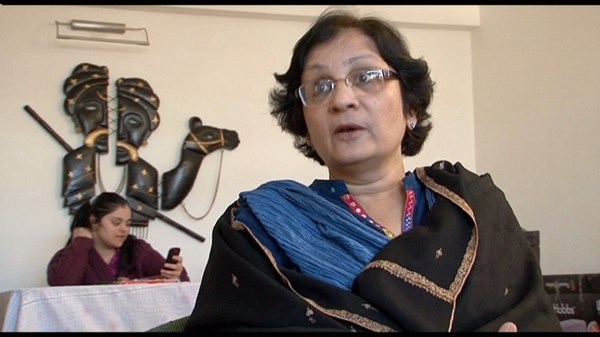 About the difficulties of making this film
There were times I felt myself too small a person in front of them and the kind of issues they were talking about. It was a new area to explore and at times it was very difficult for me to make it.
I was also worried about how people watching the film would perceive it. When the film was shown, and I saw that people were laughing during different parts of the film, not laughing at the persons, but laughing with them, I felt relieved and happy.
After watching the film, a critic friend said "The film is great and it makes you think. However, did you ever feel that these people also had moments that were darker than you have shown in the film? Like those low moments that all of us go through and you were not able to capture those? Or perhaps they were not able to express themselves?"
I have thought a lot about that question from my critic friend. I think that I have captured in the film what the persons wanted to say. If they didn't want to talk about some aspects of their lives, I have respected their decisions.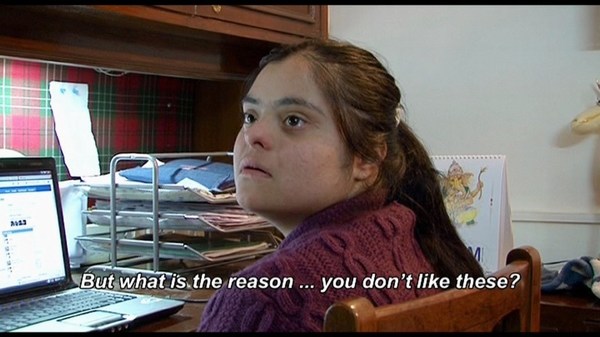 Credits
Director: Arun Chadha, Script: Vineeta Deepak, Poems: Anshu Gupta and Manglesh Dabral, Translation: Ranjana Srivastava and Shobha Menon, Production assistant: Ankit Sharma and Ramesh Ram, Editing assistant: Ganesh Prasad, Camera: Joshua Prabhu, Sound: Sunder, Anurag Gupta and Shiv Das, Editing K. Manish, Music: Arvinder Singh, Producer: Rajiv Mehrotra, Executive producer: Tulika Srivastava and Ridhima Mehra, Subject consultant: Dr Anita Ghai; A Cine Pulse production, PSBT presentation supported by Films Division of India.
The film is available from PSBT (India).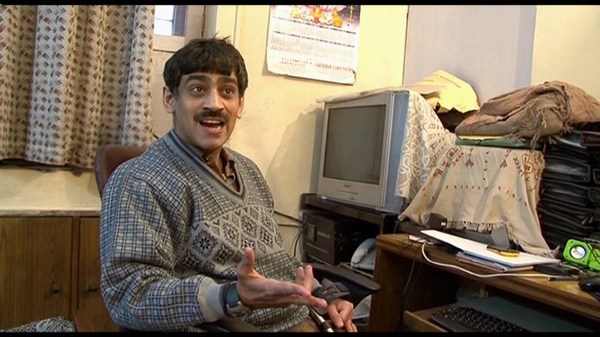 A review of "Mindscapes of Love and Longing"
You can also read a review of this film "Mindscapes of Love and Longing" by Dr Sunil Deepak
***