Vertical C

ity, (2011) Works of Avijit Mukul Kishore

14 January 2011 (Updated on 9 August 2011)

Vertical City is the new film directed and filmed by Avijit Mukul Kishore.

The film lets the viewer experience the living conditions of places hidden away in a 21st century metropolis.

The film is "a visual essay on the architecture of a dystopia. In the far suburbs of Bombay residents from slums are given free houses in high-rise building complexes with the promise of a better life. The State imagined these constructions as the realisation of an urban utopia. But the project is seen as a move to free prime slum land for commercial development. The complexes soon degenerate into places worse than slums."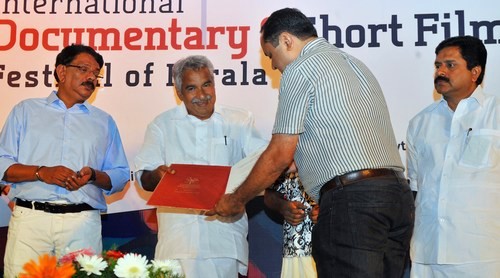 The film has been to different national and international festivals including - Sheffield Doc/fest, London International Documentary Festival, INIVA, Institute of International Visual Art, London, VIBGYOR Film Festival, Thrissur, Signs Film Festival, Trivandrum, International Documentary and Short Film Festival, Trivandrum.
The film has received important awards including - London International Documentary Festival - Special Jury Mention, International Documentary and Short Film Festival, Trivandrum - Special Jury Mention (On left, Avijit Mukul Kishore receiving award from Mr. Oomen Chandy, chief-minister of Kerala, at the Trivandram film festival)
It has been broadcast (Prod.) on Doordarshan India, Indian national TV.
Space is more than a problem
Review of Vertical City by Yamini Deenadayalan - From Tehelka
Avijit Mukul Kishore's visual essay Vertical City reveals the murky politics of space and power in Mumbai, says Yamini Deenadayalan
Anyone who has lived in Mumbai will know that space is the elephant in the room; it is contested, deprived of and very very precious. In Avijit Mukul Kishore's documentary Vertical City, space is one of the central characters. In a suburb in Mumbai, residents are moved from slums to high-rise apartment complexes that promise a better quality of life. For most of these people living in joint families on as little as Rs 4000 a month, the monthly maintenance of Rs 200 is impossible to pay. The buildings are then in a serious state of dereliction.
Vertical City is a visual essay upon which the voices of the authorities, activists, architects, and experts are superimposed. In the film, urban planners and architects dismiss slum dwellers as thieves, security threats and "casual workers". Interestingly, you never see these "talking heads", a refreshing deviation from the standard documentary format. In fact, you never hear the voices of the people, except what the spaces they live in convey to us.
Vertical City scans the camera over the large machinery of Mumbai's landscape, real estate politics and then the small spaces in between where the poor live their lives. We are witness to paan stained staircases, lifts that have never worked in the ten years after they were installed and the apathy with which the State treats the poor. Even so, Mumbai is the "city of dreams" and even the poor can rise in ingenious ways. One of the characters is an immigrant carpenter who, despite his position, benefits from India's economic boom, buys many houses and pulls himself out of the slum.
The issue of space in Mumbai is always murky territory. Slum development plans are chartered out by the nexus of the state with corporates, NGOs and the people themselves. It is difficult to pinpoint the heroes and the villains. In the dizzying gray of complex agendas, a few people bet and make a lot of money while the rest are left in inescapable squalor. It is this uncertain territory, that Vertical City has firmly fixed its lens on.
Credits
Camera and Direction: AVIJIT MUKUL KISHORE
Sound Recording: SURESH RAJAMANI
Editing: RIKHAV DESAI
Music: SIMON FISHER TURNER
Sound Post-production: PRITAM DAS, BOBY JOHN
Speakers: ROHAN SHIVKUMAR, NEHA MADHIWALA, PRASAD SHETTY, ANEERUDHA PAUL, ABDUL REHMAN KARIM QURESHI, FIROZ IDRESI, SALIM SHEIKH, SIDDHARTH NEDGIRI, MUNIER SHAIKH, SYED MOHAMMED AHMED
Assistant Director: REBANA JOHN
Production Manager: FAROOQUE SHAIKH
Producer & Commissioning Editor: RAJIV MEHROTRA
Executive Producers: TULIKA SRIVASTAVA, RIDHIMA MEHRA, K PADMANABHAN
Acknowledgements: SHIVSHAHI PUNARVASAN PRAKALP DINDOSHI, KAMLA RAHEJA VIDYANIDHI INSTITUTE FOR ARCHITECTURE, FILMS DIVISION
Some stills
Here are a few stills from Vertical City. More and bigger size stills are available from its Facebook page.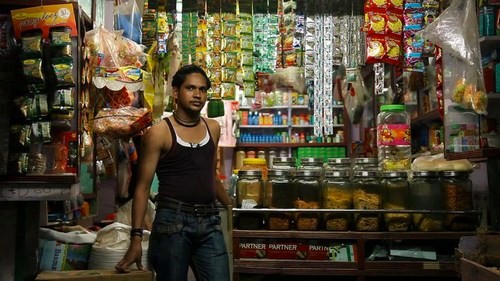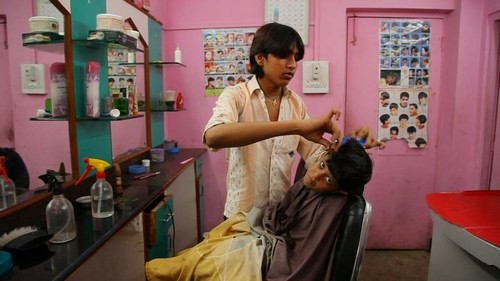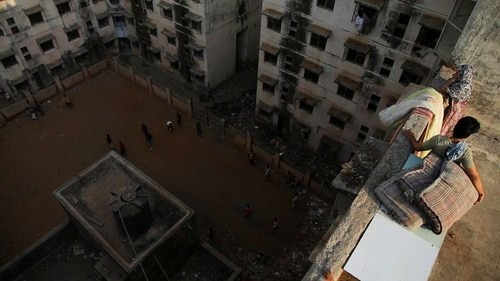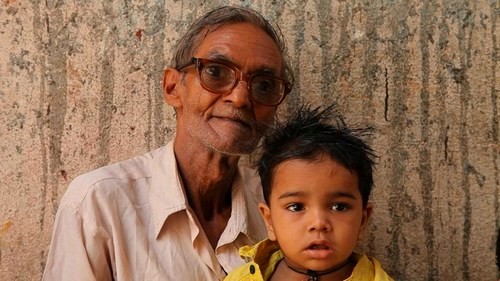 ***
Back to the Home-Page - Back to Index of Avijit Mukul Kishore