The World Of
Documentary Films and

Film Makers

Welcome to the world of Documentary films. Here you will find an introduction to the works of some documentary film makers from India, who combine creativity with a social consciousness in their works. In addition, you will also find some articles about documentary film festivals and reviews of some documentaries. A special area of interest for these articles is that of films about sexuality, transgender issues and GLBT issues.
Articles

by Sunil Deepak on documentary films and film makers

Sunil's note for Documentary Film Makers: I love documentary films and short films. If you are a documentary or short film maker and you would like me to review your film, please write to me at sunil.deepak(at)gmail.com and send me a link to your film - I am especially interested in reviewing documentary films on the theme of health and disability, on issues related to GLBT and sexuality, and films about India. I can not guarantee that I will write about your film or that I will write only good things about your film, but if I like your work, I can help in spreading news about your film!
Documentary Film

Festivals Articles by Sunil Deepak on documentary film festivals

International documentary film festival "Mondovisioni" (Documentaries of "Internazionale" in collaboration with CineAgenzia) will be held at cinema Kinodromo, Via Pietralata in Bologna (Italy) from January to April 2014. The festival is organized by Sfera Cubica, Kinodromo and Locomotiv club. Here are the reviews of some of the documentary films that will be part of this festival (dates of projection of the the films is shown in brackets).
Interviews From River to River Film Festival of Florence, 2012
Articles about Human Rights Night Film Festival of Bologna, 2009
Presenting Some Documentary Film Makers

From India
Arun Chadha: A National Award Winning Documentary Film Maker from India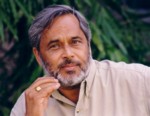 Presenting the works of Arun Chadha. With almost three decades of documentary films behind him, Arun has received twice the National Award for best documentary film (including for 2012) from Government of India. Read more
Avijit Mukul Kishore: A Cinematographer and Documentary Film Maker from India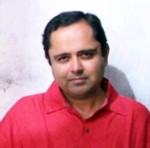 Presenting the works of Avijit Mukul Kishore, who has been behind the camera for a number of films, documentary films and TV shows. Read more
Parvez Imam: A doctor and a documentary film maker from India
Presenting an interview with Parvez Imam, a doctor and documentary film maker from India. Read more
Raja Dasgupta: A Documentary Film Maker from Kolkatta, India
Presenting an interview with Raja Dasgupta and three generations of his family linked with the world of cinema. Read more
***