Arun Chadha

From India Award winning Documentary Film-maker
National Award 2012 for Arun Chadha
Arun's film "Mindscapes of love and longing" (2011) produced by PSBT had won the National Award 2012 for best film on social issues from Government of India. Congratulations to Arun Chadha for the National Award. In the image below: On 3 May 2012, Arun Chadha received the national award from Vice-President of India, Mr. M. Hamid Ansari. (Thanks for the image to Prakash from AFP). Read more about Mindscapes of Love and Longing.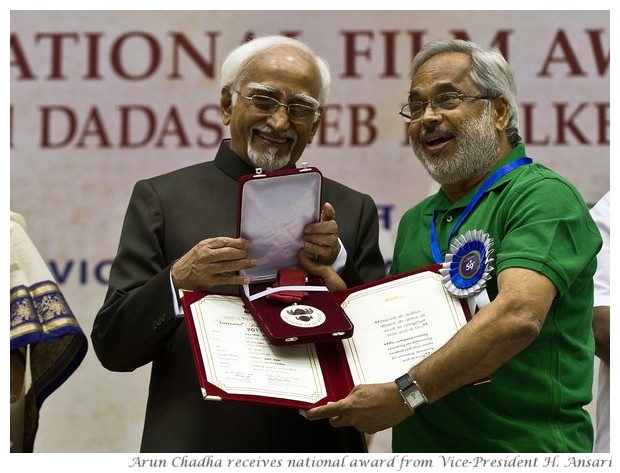 Arun's films has also received many other awards, including another national award for the best film, for Swayam in 2004. Below you will find a list of his films as well as information about some of the wards he has received for his work. (Update 2023) Arun continues to be active as a director and as a member of juries for different national and international film festivals.
A brief interview with Arun Chadha about his process of making a documentary
Sunil Deepak (2004)
For making a documentary, I first have to identify a theme. Some times a news item that seems interesting can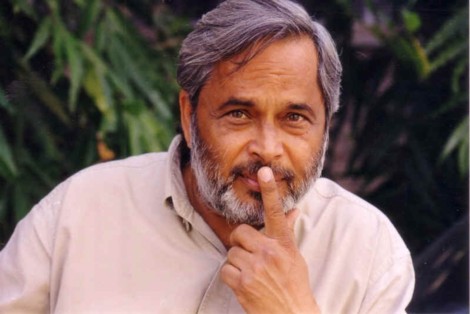 start the process. Once a theme is identified, research about the subject is needed. Once I have information about the story, then I can look at the story from different angles.
Once I start shooting the documentary, I may not have a written down script as such but I would have different angles in my mind. For example, for making Swayam, it was an observational film - I didn't know what was going to happen and we filmed as the process went on. Thus we have shot of a couple who is fighting - it was not planned but it came in and added another dimension to the story. So new angles and aspects can come while I shoot.
On the other hand, some times, the angle I had thought for making the film does not work out. In films like Swayam, it is people who decide what they are going to say and where they wish to take the story.
Some times documentary films can be "constructed", like the film I made on Jews of Kochi (The Last to sail). We knew that we were going to have shoots of shabath, prayers, temple and interviews with some persons, so it was possible to plan camera angles, lighting, etc.
Once I have finished shooting and I have all the material then I can see the storyline emerging from it and we prepare a script in terms of what will go in the film and what will not be used.
I often work with institutions but I have my creative liberty in deciding what to make. For example, Swayam was made for an institution to look at the impact of micro-credits. The film does show many positive changes from the project but it also very clearly says that micro-credits have not been successful in reaching their objective of alleviating poverty. After so much body of work behind me, I make sure that I have the creative liberty to express myself in my work, to be honest to my craft.
Awards received by Arun Chadha
Ek Sapna Sach: First prize for best documentary film at the FAI Film Competition (India), 1995
On the Threshold - Waiting for Reprieve - Adjudged Best film at the International Video Documentary Film Festival on Science, Society & Development held in Tiruvananthapuram, Kerala (India), 1995
Temple Of Goddess Earth - Second Prize at FAI Film Competition (India), 1998
The Shame is Not Mine - A film on Women Empowerment, received the Golden Conch award for the best documentary film in the Mumbai International Film Festival (Bombay, India), 2000.
Swayam - Swayam for Public Service Broadcasting Trust (PSBT) of India. This film focused on the short and long-term impact of micro-finance on self-help groups of women in rural areas of India. During the international film festival in Mumbai (India) in February 2004, Swayam received the Golden Conch award for best documentary film from India.
Arun's film "Mindscapes of love and longing" (2011) produced by PSBT had won the National Award 2012 for best film on social issues from Government of India.
Films of Arun Chadha in the film festivals
Filmography

of Arun Chadha

Arun Chadha has been making Documentary and Short films since 1980. Till now he has made more than 75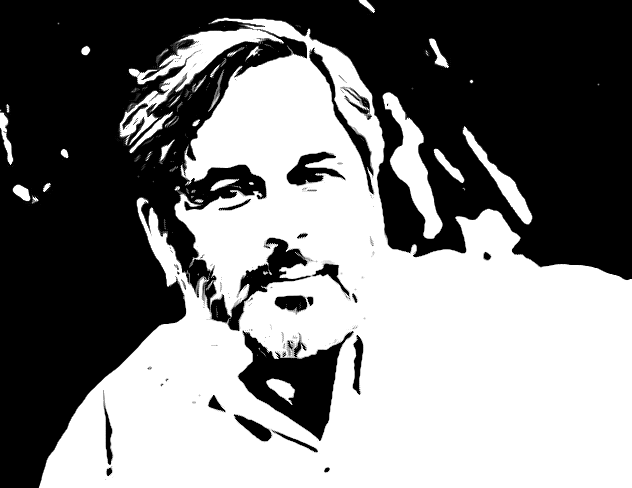 documentary films on different fields related to health, social anthropology, social problems & issues in India, women & child issues, gender awareness, etc. Deeply conscious about the potential role of cinematic medium to fight oppression, injustice and marginalisation and to promote empowerment, self-reliance and sustainable development, his work brings together creativity with social consciousness. Over the last few years, he has significant work for highlighting the role of less-known small grass-root groups and non-governmental organizations (NGOs) in promoting innovative strategies of development focusing on poorest and most marginalised sections of populations and indigenous ethnic minorities.
The films of Arun are can be put in two main groups: Documentary films and TV serials.
Mindscapes of Love and Longing (2011): This documentary produced by PSBT and Doordarshan India looks at the delicate issue of disability and sexuality through five stories. A sensitive film that challenges prevalent stereotypes on a taboo area.
Kasturi Kundal Basey (2009): The TV serial presented by National Literacy Mission is based on the autobiographical Hindi book of the same name by well known author

Maitreyi Pushpa

.
Integrated child development (2006) a documentary for UNWFP.
Alphabet dreams (2005) a documentary for USAID on primary education.
Slate is my sky (2005): This documentary was for UNDP on access to primary school education for tribal children in isolated areas of India.
Konda Reddy's (2004): The film was made for Andhra Pradesh Tourism department and shows the life and culture of one tribal group in Andhra Pradesh, the Kondy Reddys. The film, produced by Arun Chadha, was directed by Saraswati Kavula.
Swayam (2003): Made for Public Service Broadcasting Trust (PSBT) of India. This film focused on the short and long-term impact of micro-finance on self-help groups of women in rural areas of India. During the international film festival in Mumbai (India) in February 2004, Swayam received the Golden Conch award for best documentary film from India.
Grassroots (2001-2003) A 52 part series on grass-root groups and non-governmental organizations working in isolated rural areas, promoting innovative strategies for sustainable development.
The Shame is not mine (1999) A film on the fight for social justice – story of a woman in Gujarat fighting against her rapists and her election in the village council. Funded by Ford foundation.
Footsteps To The Millennium (1999): On the status of Poliomyelitis eradication programme in India – presented at the international conference in Geneva organized by World Health Organization (WHO)
The Temple of Goddess Earth (1998): A film on sustainable development especially focusing on traditional water harvesting strategies in tribal districts of Madhya Pradesh and Gujarat in Western India. For KRIBHCO.
Folk Songs of 1857 (1997) A 4 parts series on Folk songs related to the revolt of India against the British colonial reign in 1857 was prepared for Indian national television, "Doordarshan", as part of the celebrations for 50th anniversary of Independence of India in 1997.
How Many, How Much, How Soon (1997): On impact of infant mortality rates on the fertility and family sizes in India. Produced for Family Planning foundation.
A Decade of the Crusade - Pulse Polio (1996): A film on the activities of the polio eradication programme in India produced for Rotary Club of India.
Geetanjali (1995) Story of a young girl who died from cancer and the poems she had written in her diary. The film was produced for Ministry of Human Resource of India.
On the Threshold - Waiting for Repreive In some parts of India, adulterated lentils lead to a severe disabling disease called Lathyrism. This film on issues related to Lathyrism was produced for Unicef and was used to mobilize Governmental and public support to tackle this grave problem.
Magic Of The Tiny Globules (1991): A film on the role and philosophy of Homeopathy in India. Produced for World Health Organization (WHO) and Ministry of Health, India.
The Last To Sail (1990) Jews seeking refuge from persecutions had reached the shores of Kerala in South India centuries ago, finding hospitality and protection from the local kings. Over the last decades, most of the persons living here have emigrated in Israel. The film is about the last remaining Pardesi (white) Jews of Cochin in India. This documentary was produced for the National TV in India (Doordarshan).
How Many How Long (1989): Armenians seeking refuge from persecutions had reached the shores of Calcutta in North-east of India centuries ago, finding hospitality and protection. This documentary tells their story and was produced for the National TV in India (Doordarshan).
Time To Wake Up (1989): A documentary on need for hostels for working women in India produced for the Dept of Women and Child, Government of India.
Ayurveda - The Science Of Life (1987): On Ayurveda and its various practices in India produced for World Health Organization (WHO)
***